Taiwan International Lighting Show (TILS)
2022-10-26
~
2022-10-28
Taipei, Taiwan, China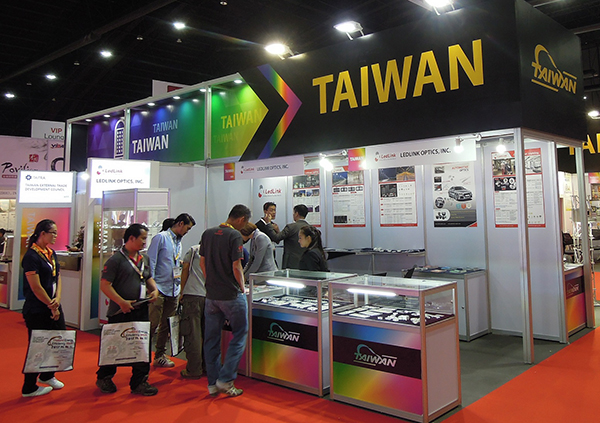 Taiwan International Lighting Show (TILS) is the largest lighting expo that has served as the voice of Taiwan's lighting industry and the platform for presenting products and services, networking with engaged decision makers, and providing access to the latest innovations and technologies. Organized by Taiwan External Trade Development Council (TAITRA) and Taiwan Lighting Fixture Export Association (TLFEA), the event is dedicated to showcasing the newest frontier of advanced, highly competitive, and most in-demand products and services to an engaged and influential industry audience. Co-located with TILS will be LED Taiwan which highlights Taiwan's key competence in the solid state lighting industry.

The breathtaking progress in light-emitting diode (LED) technology is driving a trend in the lighting industry and providing Taiwanese manufacturers unprecedented opportunities to take lead in the market. Taiwan's LED industry has a strong foundation in semiconductors, and has formed a comprehensive value chain that spans across the upstream sector of Epi-wafer production, midstream sector of grain process, and downstream sector of LED packaging. Taiwanese manufacturers play an important role in the global LED components industry and have earned a reputation for producing quality LED chips and packages. Utilizing its exceptional technological capabilities Taiwan has a diverse industry portfolio with strong presence not only in the LED components industry, but also in the application industry that ranges from general lighting to specialty lighting.

With an intention to drive value for its exhibitors and provide an engaging environment to generate more sales leads, the trade show floor is thoughtfully curated, and strategically categorized. The exhibition hall will be divided into the Intelligent Lighting Zone, General Lighting Zone, Lighting Design Zone, Special Lighting Zone, LED Taiwan Pavilion, Test& Inspection Equipment Zone, Media & Association Zone, and Theme Pavilions. The exhibits floor will feature more than 150 exhibitors and 500 booths showcasing the best products in an array of product categories, including: Lighting Integration, Lighting Design, Home/Residential Lighting, Commercial Lighting, Intelligent Lighting, Outdoor Lighting, Lighting for Kitchen & Furniture, Plant Factory & Lighting, Automotive Lighting, Special Lighting, Health Care and Institutional Lighting, Medical, Cosmetic and Beauty Lighting, Building Material & Lighting Applications, Neon/Light Boxes, Lighting Accessory, Lighting Production Equipment, Test & Inspection Equipment, LED Process Equipment, Materials and Components. The concurrent and co-located LED Taiwan expo will display high-brightness LED, LED components, sapphire substrates, and lasers.

The premier lighting event will attract over 12,000 lighting and trade professionals. TILS will provide a full-spectrum experience by providing unparalleled networking opportunities, top-level brand exposure to decision-makers across the industry, and access to thoughtfully curated education sessions and professional resources. The event presents a family of high-caliber educational conferences including Taiwan Solid State Lighting Conference (tSSL) and LED Lighting International Marketing Conference. The powerful conference programs create organic networking environments and diverse learning experiences that help lighting professionals to explore and obtain insights and solutions for managing today's most pressing challenges.

Date:

October 26, 2022 ~ October 28, 2022

Address:

No.1, Jingmao 2nd Rd., Nangang District, Taipei, Taiwan, China

Venue:

Taipei Nangang Exhibition Center

Organizer:

Taiwan External Trade Development Council, TAITRA