Belektro - Trade Show for Electrical Engineering, Electronics and Lighting
2022-11-08
~
2022-11-10
Berlin, Germany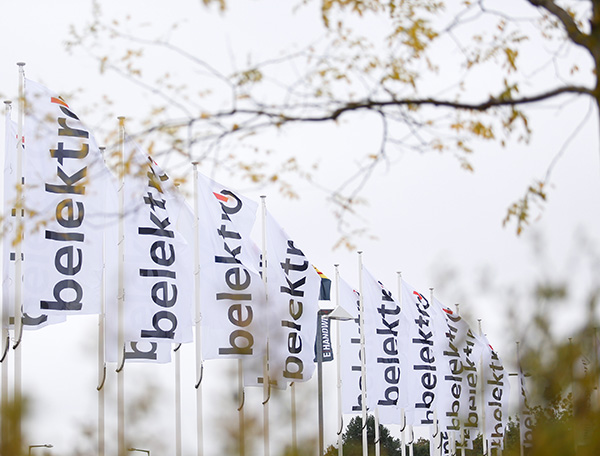 The belektro trade show is the leading regional platform for launching new products and solutions in the electrical engineering, electronics, and lighting sectors. The main objectives of the belektro trade show focus on concentrated information, a rapid transfer of knowledge and advanced expertise. The introduction of intelligent components and quality products for comfort, safety and efficiency, as well as the presentation of cross-company solutions for networked buildings demonstrate belektro's leadership position. The proximity to local, regional and national government policymakers is another important advantage. Trade show highlights include the IoT Forum/de, LICHT-DIALOG, Forum: Electromobility, and the theme-focused guided tours for architects, planners, and engineers. The trade show will exhibit follow categories of products:

Electrical Engineering and Electronics
Components and subassemblies, electrical installation and system engineering, cables and cable assemblies, connection technologies

Lighting Systems
Indoor/outdoor lights, lighting system components and accessories, light management, natural lighting systems

Building Services Engineering
Bus technologies, control engineering and monitoring equipment; solutions for effective facility management; antennas and satellite systems

Home Security
Fire detection systems, burglar alarms, video surveillance and access control systems

Information Technology
Modern in-house communication systems, innovative network technologies, electrical engineering and automation software, skilled trades and industry software, CAD/CAE

Innovative Energy Technologies
Solar technology, decentralized energy supply and distribution, energy optimization

Climate Control Technology
Sanitary and heating systems, heat pumps, heat recycling, ventilation systems

Services
Training and education, public authorities, institutions, consulting services, industry associations, publishers, insurance companies

In collaboration with leading lighting system planners and exhibitors the LIGHTING DIALOGUE 2018 will be taking a look at lighting solutions for typical situations in the capital and the surrounding region. The LIGHTING DIALOGUE is part of belektro's wide-ranging programme of lectures and events. As well as being a marketplace for innovative products and services the trade fair for electrical engineering has always been a platform for meetings among manufacturers, retailers, planners, the skilled trades, students, researchers and developers.

Berlin is one of Europe's most popular major cities for urban breaks, boasting over 300 million overnights, a booming hotel and catering industry as well as an attractive club scene. Good lighting creates the right atmosphere and makes sure that visitors feel comfortable and spend more time wherever they are. Among the attractions Berlin has to offer are around 175 museums and art collections as well as many galleries and shops exhibiting the works of artists and creatives. Two-dimensional paintings and three-dimensional sculptures require individual lighting solutions to preserve their respective colors and materials, as well as to highlight their aesthetic appeal and make them attractive to potential buyers. Shopping malls and centers with unique lighting concepts make shopping in the capital quite an experience. Custom illumination lets retailers present their wares in the best possible 'light'.

The innovations and new products at belektro will attract around 14,000 visitors to the venue at the Berlin Exhibition Grounds. 250 exhibitors representing 10 countries will showcase their latest smart solutions concerning energy efficiency, networked building systems, innovative lighting technology, electro-mobility and other up-to-the-minute topics.

Date:

November 08, 2022 ~ November 10, 2022

Address:

Messedamm 22, Berlin, Germany

Venue:

Berlin ExpoCenter City

Organizer:

Messe Berlin GmbH