AAPEX 2022 - The Automotive Aftermarket Products Expo
2022-11-01
~
2022-11-03
Las Vegas, United States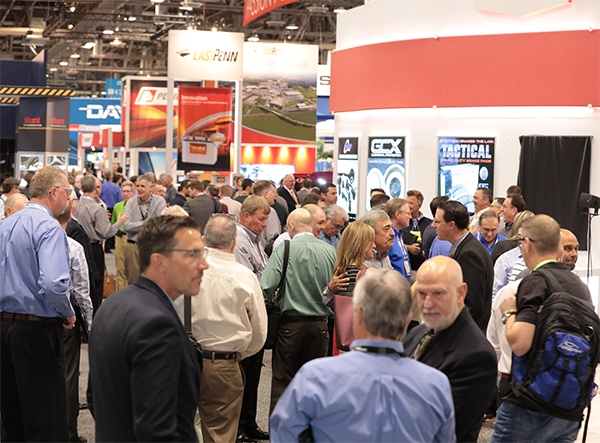 AAPEX, the Automotive Aftermarket Products Expo, is the annual celebration of global automotive aftermarket industry, connecting manufacturers, distributors, repair shops, marketers and retailers, small and large. The event is dedicated to providing the quality parts, products and vehicle service and repair for millions of cars and light trucks on the road today, globally. AAPEX 2020 will feature more than 2,500 exhibiting companies displaying the latest products, services and technologies. More than 47,000 targeted buyers are expected to attend and approximately 160,000 automotive aftermarket professionals, including automotive service professionals, automotive parts retailers, warehouse distributors and dealers from 135 countries are projected to be in Las Vegas during AAPEX 2020. When you exhibit at AAPEX, you will reach billions of dollars in buying power. The sales exposure and brand-building visibility you will gain at AAPEX is sure to boost your business.

AAPEX is a trade-only event and is not open to the general public. It is co-owned by the Auto Care Association and the Automotive Aftermarket Suppliers Association (AASA), the light vehicle aftermarket division of the Motor & Equipment Manufacturers Association (MEMA). AAPEX has been named one of the Top 25 fastest-growing shows in attendance by Trade Show News Network (TSNN). AAPEX is the perfect opportunity for exhibitors to highlight products not yet available in the aftermarket. Feature your next product innovation in the AAPEX Technology of Tomorrow to a wide cross-section of buyers, industry leaders, and members of the media. At AAPEX, exhibitors can demonstrate innovative automotive technology through an interactive interface, such as virtual reality, simulators, live vehicles, or other means. With a sold out trade show, hundreds of new product announcements and innovative programs to show the impact of technology, AAPEX provides automotive aftermarket professionals with the tools to stay ahead of the curve and prepare for the opportunities and challenges ahead.

AAPEX attendees include auto parts retailers, auto parts warehouse distributors, jobbers, automotive service professionals, service chains, automotive dealers, engine builders, fleet buyers, paint and body personnel, and automotive aftermarket industry leaders and innovators. They come to AAPEX to locate new partners, expand their network, diversify their service offerings, and learn industry trends. The event provides educational seminars, product demonstrations, special events, networking opportunities that are geared toward keeping automotive aftermarket professionals ahead of the curve. Attendees will be able to select from numerous topics, including telematics, connected vehicles, advanced driver assistance systems (ADAS), vehicle data access, alternate fuel and drive train options, and vehicle-to-vehicle (V2V) communication and new mobility models.

Date:

November 01, 2022 ~ November 03, 2022

Address:

201 Sands Ave, Las Vegas, United States

Venue:

The Venetian Expo & Caesars Forum

Organizer:

Auto Care Association & AASA