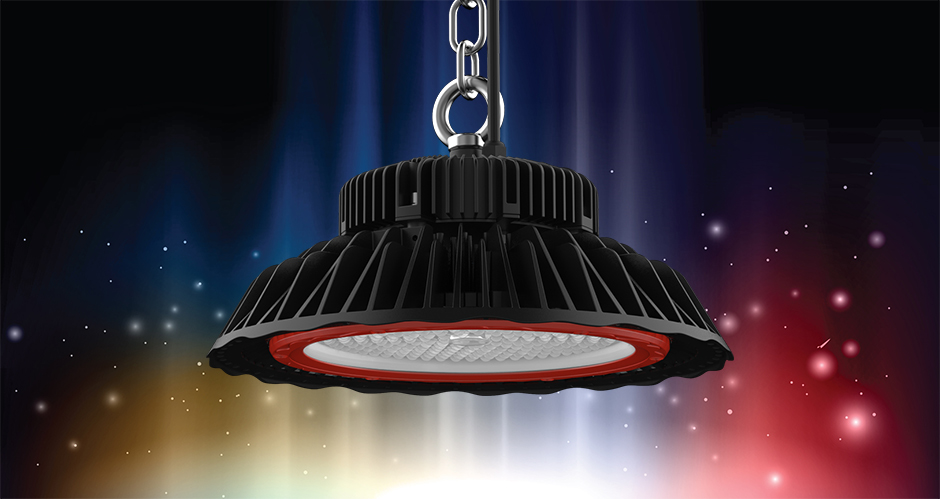 HiCloud
LED high bay lights
are one of the flagship high bay lighting solutions offered by AGC Lighting through amalgamation of its deeply-rooted industry knowledge, purposeful design ethos and technological expertise in thermal modeling, optical design, mechanical engineering, and system integration. The HiCloud series LED luminaires have been developed with a commitment to fulfill the demanding needs of both industrial and commercial applications where performance, reliability, energy efficiency and maintenance-free operation are crucial. With distinctive designs, long-lasting system integrity, and cutting edge LED technology, the HiCloud LED high bays deliver outstanding value for a wide variety of retrofit and new construction projects such as warehouses, production facilities, supermarkets, distribution centers, aircraft hangars, and sports complexes.
With a range of lumen packages, optical distributions, efficacy versions, and accessories available, the HiCloud family is engineered for maximum design flexibility and application versatility to deliver a balanced combination of performance and value. 50, 70, 90, 100, 120, 200, 240 or 300 watt LED light engines provide initial delivered lumens from 6,250 lm to 40,500 lm. Four efficacy versions including 125, 130, 135 and 150 lm/W provide a choice to select among economy, standard and premium efficacies. Multiple photometric distributions of 30°, 50°, 60°, 90° and 120° provide optimized illumination for open floor or racked aisles.
The deep integration offered by the HiCloud Series delivers highly attractive system lumen per dollar performance while addressing the stringent reliability requirement in modern lighting applications. Rugged construction and excellent heat management deliver dramatic advantage in energy efficiency and system reliability over competitors' products in its class. The one-piece, die cast aluminum housing with an integral heat sink provides superior thermal conduction and air convection. Unique heat sink design ensures no dirt accumulation on the fixture. High lumen density Nichia LED arrays are mounted on a metal core circuit board in an engineered geometrical shape to ensure uniform thermal distribution and provide a uniform light spread. Precision-molded PC lens is indexed to the circuit board to create consistent distributions and deliver repeatable photometric performance. The lens is sealed and gasketed with the housing to provide an IP65 rated ingress protection. The lighting system incorporates a Mean Well driver to provide a constant-current output with a PF-corrected and low THD input.
HiCloud LED high bay lights provide muti-level lighting control for enhanced energy savings and flexibility in fixture management. In addition to stand-alone dimming control, group control and third-party wireless controls such as DALI digital dimming and ZigBee open standard protocol can be optionally integrated provide the opportunity to customize light levels and automated energy management by utilizing occupancy sensors and daylight harvesting controls.
Share, recommend, broadcast this product