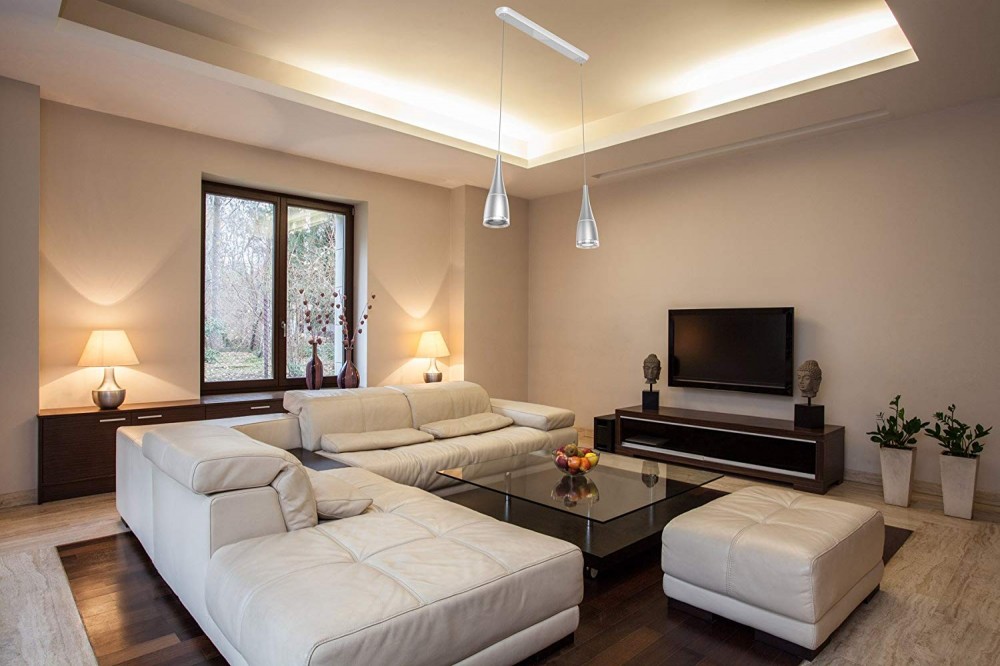 Sengled Flex is a Wi-Fi enabled
LED light bulb
that app-based lighting and voice control for homeowners. Incorporating a high fidelity JBL speaker and high performance LED light sources, the smart bulb provides a convenient way to light up a room and fill it with rich audio. The Sengled Pulse app that is available for both iOS and Android devices offers seamless control of both light and sound. You can wirelessly stream audio from your smartphone or tablet and spread music throughout your house for a more enhanced and balanced sound experience by pairing up to 10 speaker bulbs. Wi-Fi connected lighting provides features and benefits that are impossible with traditional lighting control systems.
Sengled Flex is equipped with a 4.7 watt LED module to deliver optimized combinations of light quality and light output. High efficacy and high flux density LEDs produce 470 lumens of high quality light in a tight controlled warm color temperatures. The bulb casts a pool of 80 CRI white light with 100° beam pattern that is ideal for directional flood lighting. Exceptional optical control ensures that the light evenly distributes below in any pendant, track or recessed lighting fixture. Hidden inside the intelligent Flex LED bulb is a high-quality 1.75" full range JBL loudspeaker which receives the audio signal wirelessly to play music, radio programs or audiobooks. The dual band 802.11a/b/g/n Wi-Fi module is designed to broadcast both a 2.4 GHz and 5 GHz signal with a radio transmit power of 15 dBm for advanced network connectivity. The bulb is powered by a highly efficient, constant current driver that operates on line voltage between 220V and 240V, 50/60Hz.
The smart LED bulb is easy to control from your smartphone or tablet via the Sengled Pulse app that can be downloaded from the iTunes App Store for iOS devices or from Google Play for Android devices. The intuitive app gives you complete control both light and sound while listening to your favorite streamed music or media. You can switch the light on and off, create a comforting night light that gently dims, set the sound volume and adjust the equalizer settings with the touch of your fingertips. By using the app you can create individually controllable groups with multiple bulbs to build a multi-room environment in which you can play back several sources at the same time or enable different lighting and playback settings for specific rooms or areas. Sengled Flex bulbs can be integrated into the home network and work with popular streaming services, allowing you to bring the whole world of music to your home.
The LED speaker bulb features a durable, shatterproof construction that provides added protection for all critical components. Proprietary-designed thermal management system keeps LED junction temperature and internal temperature of the lamp assembly below the maximum operating temperature so the LEDs, driver, audio speaker and other electronic components therein maintain peak performance. The light bulb is built to last more than 25,000 hours without significant degradation in flux density and chromaticity stability. Sengled Flex comes with an IP43 rated housing which protects the bulb from water spray less than 60 degrees from vertical.
The smart bulb comes with its own custom-made pendant holder,
Horn
. Its minimalist design and streamlined silhouette with stylish silver or champagne finish bring a sophisticated appeal and clean look that blend seamlessly into any contemporary interior decor.
Product features
Feature-rich iOS and Android app enables seamless control of light and sound.
The dual band 802.11a/b/g/n Wi-Fi module provides high performance network connectivity.
Supports the network standards DLNA and AirPlay, which enables seamless interaction with internet media.
Built-in high-fidelity speaker delivers premium sound experience to your home with high volume and deep bass effect.
High quality light source delivers high lumen output and high efficacy with significant energy and maintenance savings.
Custom designed bulb holder provides a clean, minimalist look that blends into any building interior.
Superior thermal engineering ensures excellent lumen maintenance and system reliability.
Share, recommend, broadcast this product