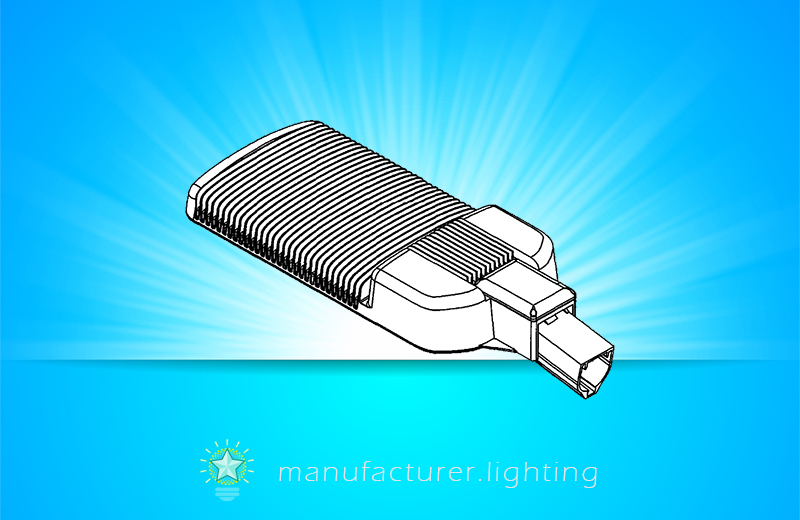 Street lights are used to illuminate streets and adjacent areas to improve safety for drivers and pedestrians. Street lights are usually very important assets in a city's infrastructure. They provide safe roads in wide public areas and enhance safety and security in homes, businesses and city centers. Street lighting is provided for major, collector, and local roads where pedestrians and cyclists are frequently present. Streetlights stand on the boundary between a road and a sidewalk or perhaps in a harbor facility to illuminate roadways, bikeways, walkways, sidewalks, pathways, bridges, ramps, tunnels, curbs, parking lots, driveways, roadway barriers, drainage structures, utility structures, along with other outdoor areas. Existing roadway lighting generally uses high-intensity discharge lamps, often high pressure sodium lamps (HPS). The power supply designs have been fairly simple however the light quality, efficiency and controllability of the fixtures has been less than ideal. The move towards improved energy efficiency has brought to the forefront light emitting diode (LED) technologies as a substitute for HPS lighting in commercial or municipal applications.

LED street lights offer significant advantages over incandescent, fluorescent, and high pressure sodium lamps due to their better lighting quality, longer operating life, and lower energy consumption. LED street lights deliver exceptional optical performance with remarkable energy efficiency. The light sources from top brand names such as CREE, Philips Lumileds, Osram, Bridgelux offer super brightness with wide beam angle and high CRI (color rendering index), and provide decent color stability and luminous flux maintenance rate. The housing is fabricated from die cast aluminum which is powder coated in a durable epoxy primer finish, offering extremely good resistance to corrosion, ultraviolet degradation and abrasion. The driver is designed to improve light output and energy efficiency which makes the street light ftting a great choice for any street lighting application. This universal AC input full range power supply has built-in active PFC function, short circuit, over current, over voltage, and over temperature protections. A specifically designed lens evenly distributes the light along a roadway or pathway. An internal self-monitoring sensor detects above-tolerance temperatures and automatically cuts down on heat load to preserve LED life. The modular design not only makes replacing power supply and light module much conveniently, but also lighting level of protection be reached at IP66.

Monitoring, control, and management of street lights may be provided by intelligent controller units mounted on top or bottom of pole fixtures. LED street lights are available with multi-way control features which include light control, time control and remote control. They are programmed to be switched off during the day and on during the night. They may also be configured to include a light sensor which causes the street lights to turn on only when it is dark. A street light or section of street lights may be caused to turn on by a central timer to turn off despite light sensor feedback at select times. The select times may be times during which vehicle and/or pedestrian traffic is low.

As a result of shortage of energy and the greenhouse effect of the earth, a growing number of luminaires use solar energy as power source. A solar street light comes with a photovoltaic panel which absorbs solar energy and converts the absorbed solar energy into electric power, which is subsequently delivered to a lighting unit and drives the lighting unit to produce light. An associated circuitry regulates charging of the battery, load operating times and load operating levels. The solar-powered LED street light also requires mains power along with the solar cells and so the power supply can be alternated.